WATER 3.0 ARGB 240
The Water 3.0 ARGB Sync CPU cooler, is an all-in-one cooling solution that is available in either 120mm, 240mm or 360mm variants. Able to provide an alternative cooling solution to standard air cooling, the Water 3.0 is a perfect fit for achieving higher performance in any system.
It's also a fantastic choice for those that can't get enough RGB lighting in their build; thanks to the included Pure ARGB 5 volt radiator fans, switching between different lighting effects and colour options has never looked this good.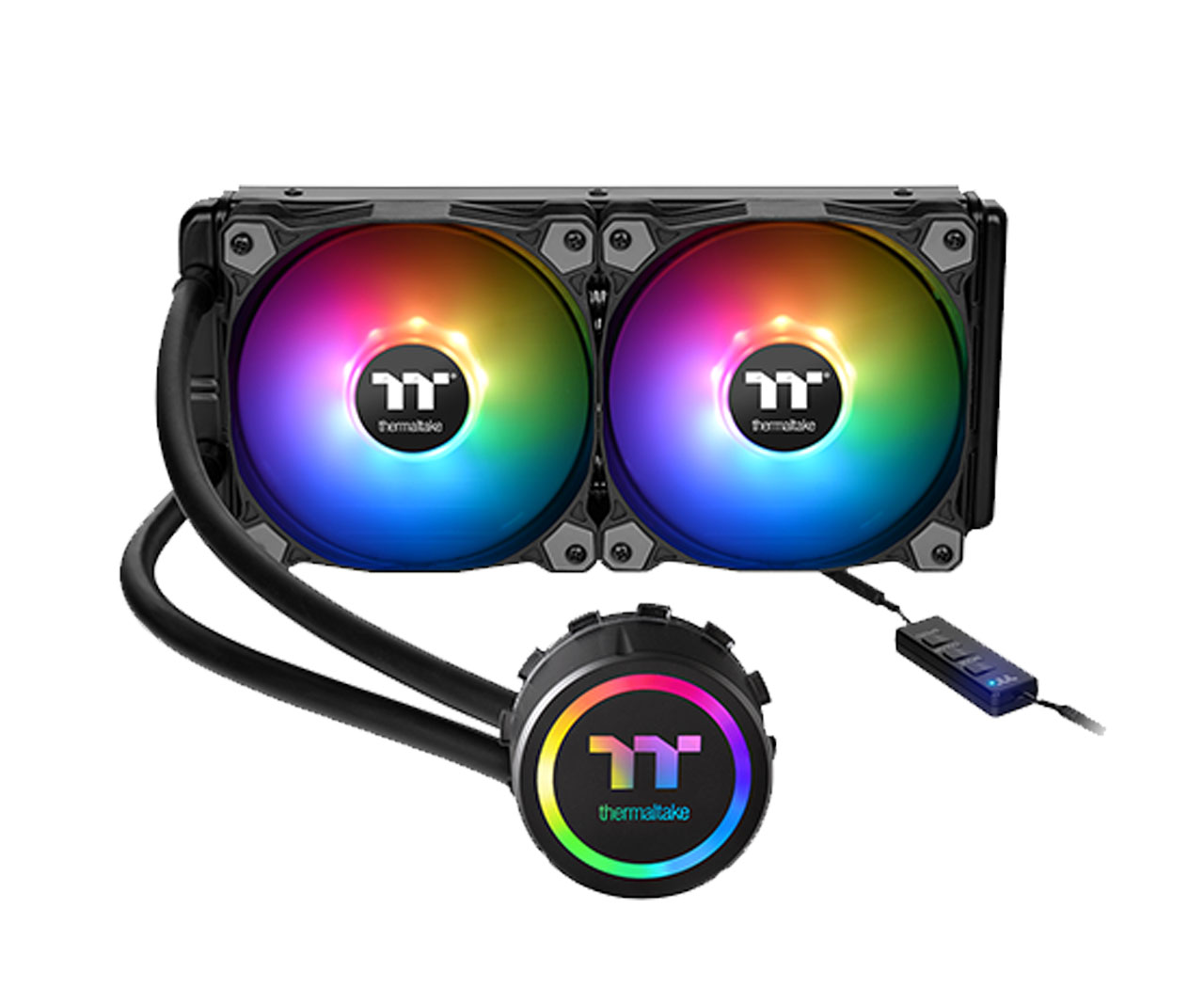 JUST BE COOL
Making sure your components always receive the right amount of cooling, should always be a priority when it comes to deciding on which case to house your system. Which is why we've endeavored to give you plenty of cooling options in the View 27.
Whether you're just starting out and want to play it safe by just utilising fan cooling, or you're a bit more adventurous and want to try your hand at a liquid cooling loop; the View 27 offers plenty of space for any and all of these cooling solutions and more.