Outstanding Color Accuracy and Resolution
With four times the resolution of Full HD displays, 2K QHD resolution delivers extraordinary clarity of fine details and textures for visually intensive work with the most perceptible quality in graphics, designs, and photos that human eyes can see.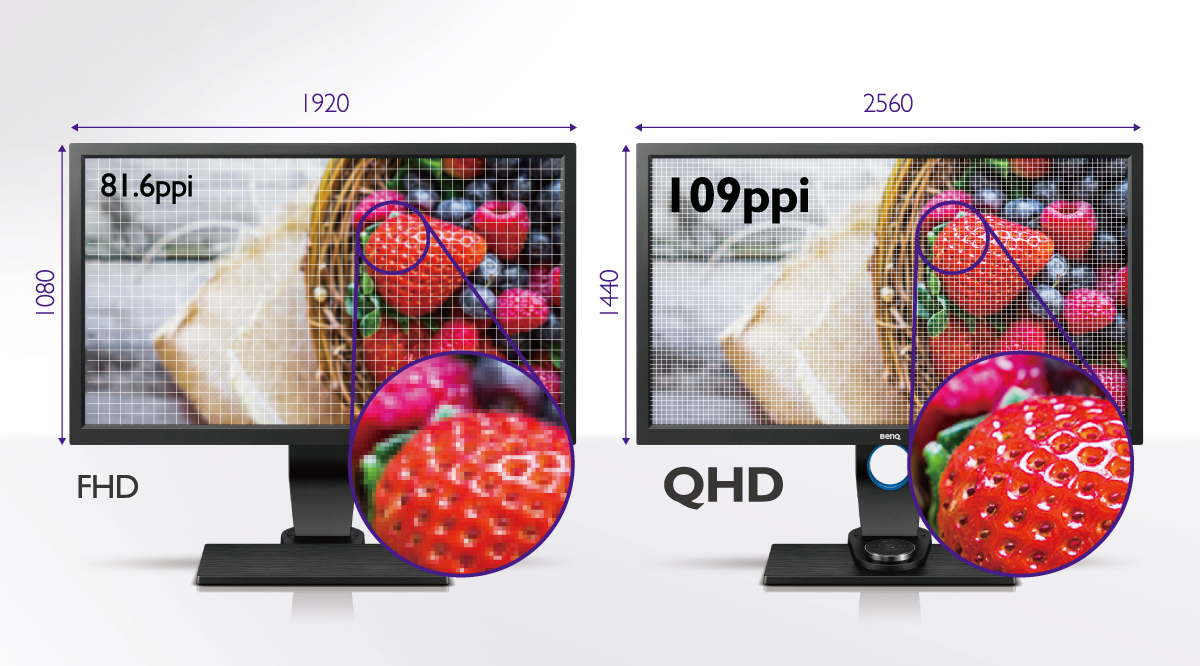 Enrich Your Palette with 99% Adobe RGB
Fully visualize the true colors of nature. Adobe RGB color space offers a far greater range of color reproduction for shades of blue and green, resulting in dramatically more realistic color representation for outdoor and nature photography. With 10-bit color depth producing over one billion colors for natural color transitions and subtle shading, SW2700PT guarantees the silkiest, smoothest gradations.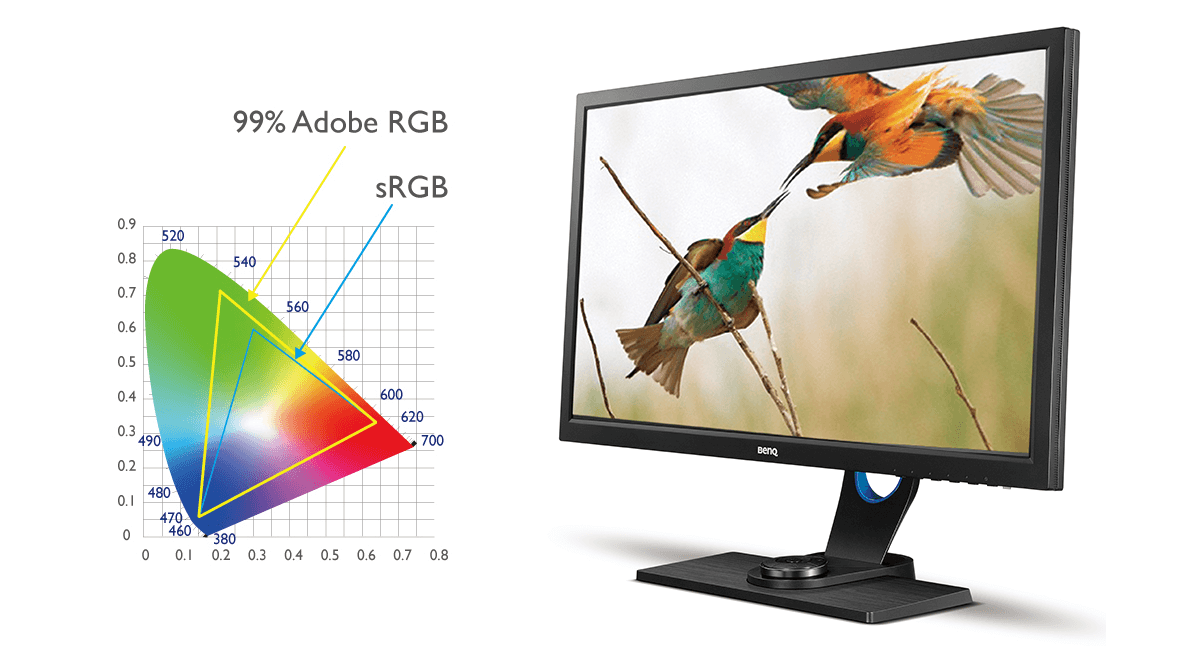 14-Bit 3D LUT and Delta E ≤ 2
The 14-bit 3D look up table (LUT) improves RGB color blending accuracy, resulting in impeccable color reproduction. Precise Delta E≤2 in both Adobe RGB and sRGB color spaces renders the truest and most representative view of the original image.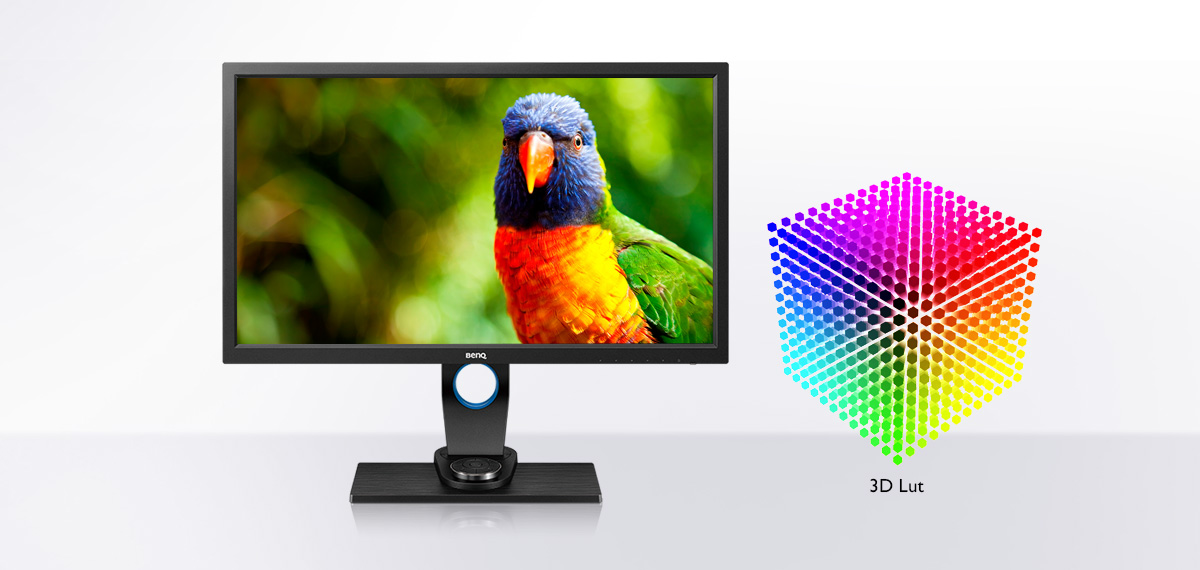 Hardware Calibration Produces Consistent Quality
Hardware calibration allows you to adjust the monitor's internal image processing chip without changing the graphics card output data, keeping displayed images consistent with the original content without being affected by graphic settings.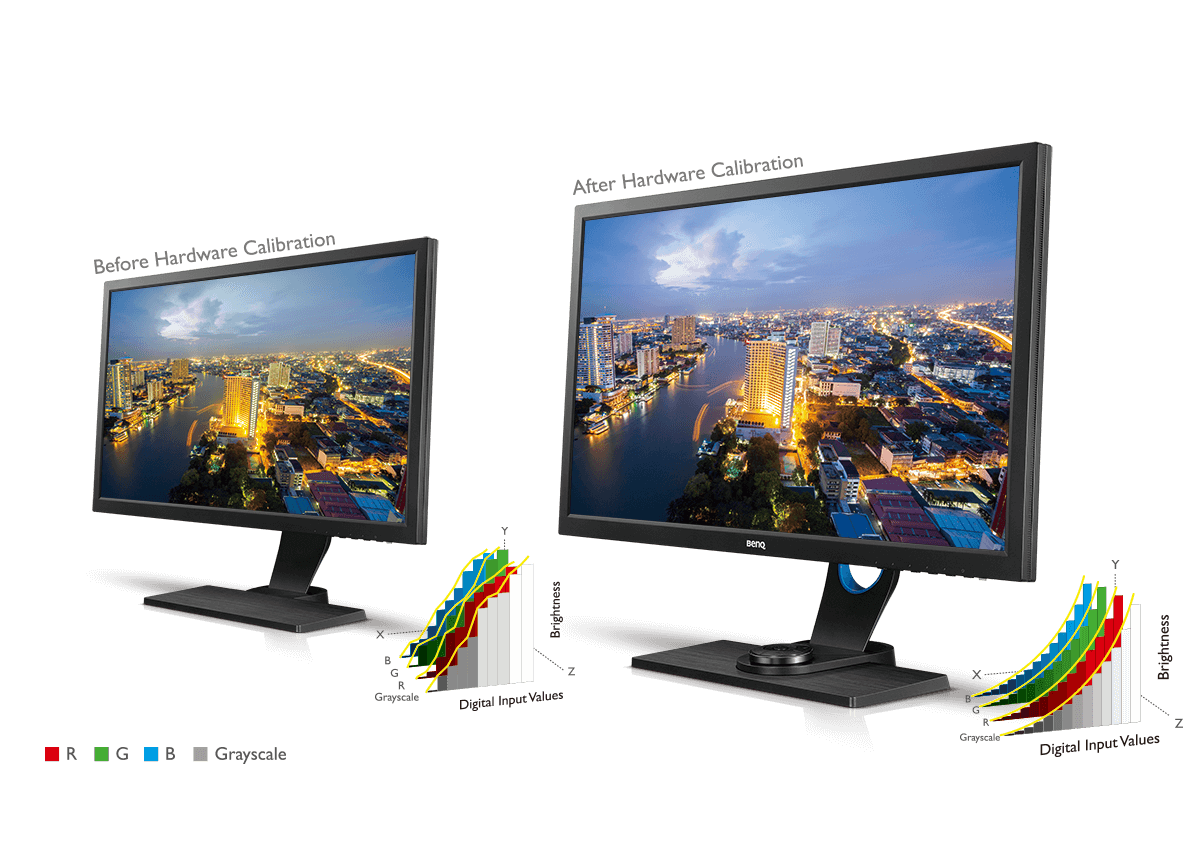 Professionally Factory Calibrated for Exacting Color Accuracy
Each BenQ Photographer Monitor is individually factory-calibrated upon production to assure precise Delta-E and Gamma performance. Achieving an average Delta E≤2 in both Adobe RGB & sRGB color spaces, calibration results are validated against industry color standards to deliver the truest and most representative view of original content.
*Calibration eliminates slight color performance variations between individual panels of the same model. Therefore, the calibration data of each report will vary slightly from reports from other displays of the same model.
Simple, Functional Design for Increased Efficiency
Advanced Black & White Mode
View your photos in a black and white film effect. Preview your photos in three different black and white presets before performing actual adjustments in your photo processing program.
Hotkey Puck
Hotkey Puck lets you switch between Adobe RGB, sRGB, and Black & White modes effortlessly. The buttons can also be customized to map other modes or OSD settings, such as brightness and contrast to bring added convenience to photographers.
*How to set up Hotkey Puck to switch between modes rapidly