Precise Details to Create Perfection
Design professionals never compromise on details. BenQ Designer Monitors deliver absolute color precision and ultra detailed high resolution to craft every step leading to brilliant work, turning design dreams into reality.
Outstanding Color Accuracy and Resolution
2K QHD High Resolution
2K QHD (2560×1440) resolution offers extraordinary clarity of fine details and depth of subtle textures optimized for visually intensive work in animation, visual effects, graphics, and photos.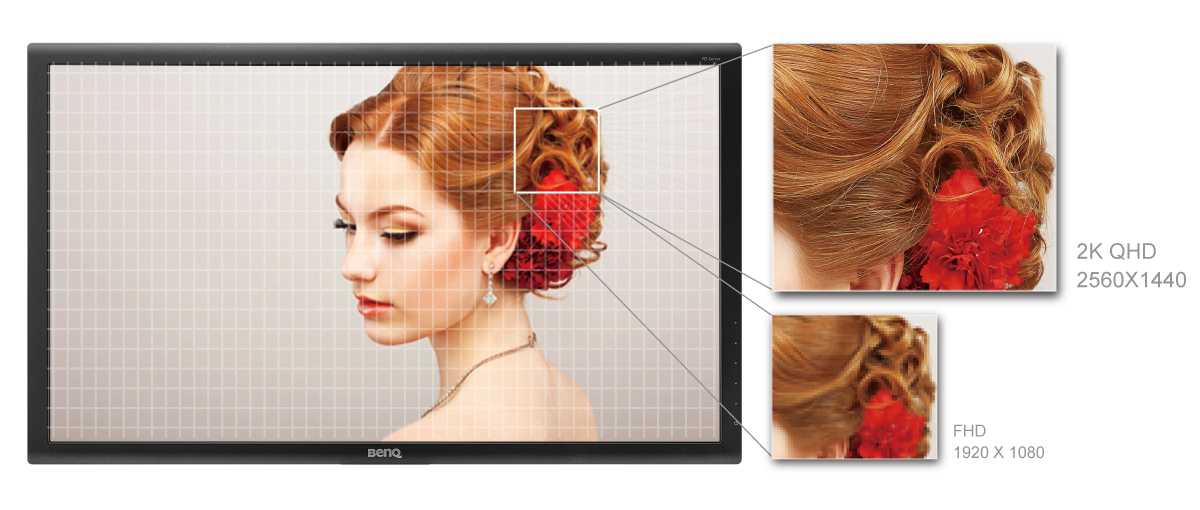 Devoted to meet the latest professional color standard, BenQ has developed AQCOLOR technology to uphold the concept: "Accurate Reproduction". BenQ has invited a color expert to lead the team, and also actively participated in ICC (International Color Consortium) and ISO (International Standard Organization) to establish color-related standards and implementation.
Reference-Grade Color Performance with 10-Bit , 100% sRGB and Rec. 709
Covering 100% of sRGB and Rec. 709 color spaces, PD3200Q's advanced wide viewing angle technology minimizes color shift to inspire absolute design confidence. 100% sRGB color gamut accuracy adheres to industry standards in digital production, and Rec. 709 reproduces accurate resolution, frame rate, color gamut, gamma, and white point performance in high-definition video work.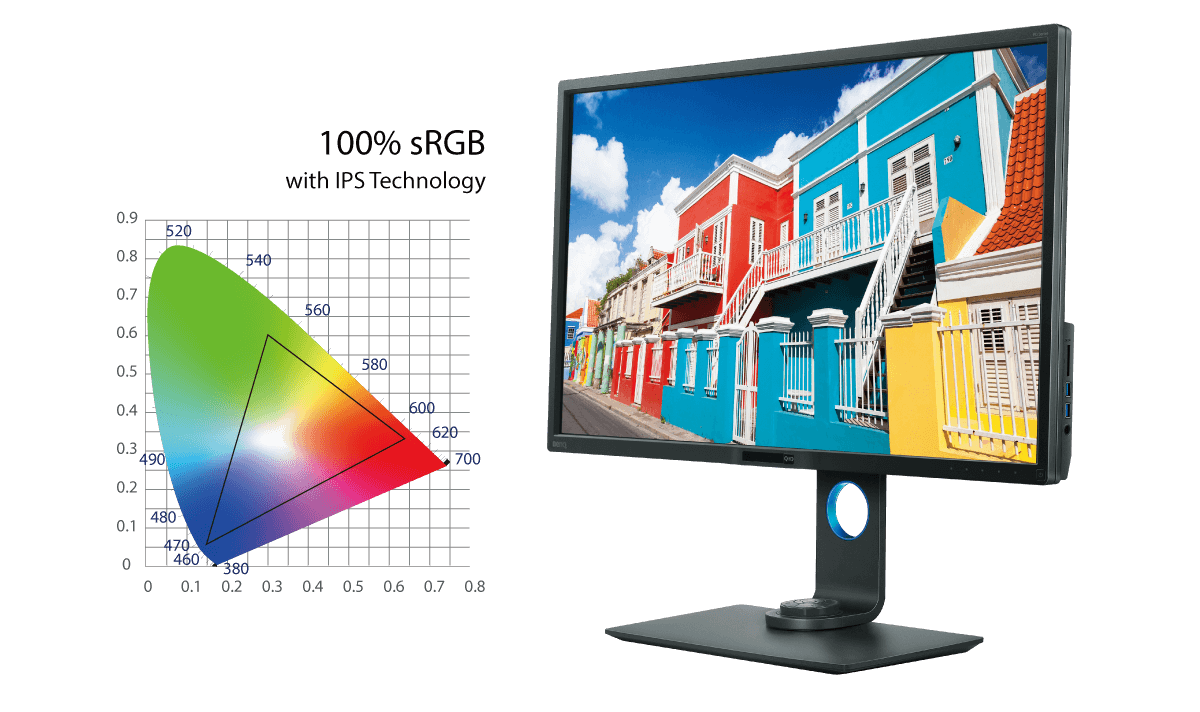 Professionally Factory-Calibrated for Exacting Color Accuracy
Each BenQ Designer Monitor is individually factory-calibrated upon production to assure precise Delta-E and Gamma performance. Calibration results are validated against industry color standards to deliver the truest and most representative view of original content.
*Calibration eliminates slight color performance variations between individual panels of the same model. Therefore, the calibration data of each report will vary slightly from reports from other displays of the same model.