Thermaltake Floe Riing RGB 240 TT Premium Edition
The Floe Riing RGB 240 TT Premium Edition is the world's first 16.8 million colors liquid CPU cooler with two 120mm Riing Plus RGB fans and a LED waterblock. This cooler series features its extraordinary performance and superior quality. The large surface radiator plus high-performance waterblock and pump guarantees ultimate CPU cooling. Besides, the waterblock and the fans are manufactured with multiple addressable LEDs that can be controlled by the patented TT RGB PLUS Software and AI interactive voice control. Functions within the software also allow users to monitor fan performance and track CPU temperature. Enjoy better cooling performance and greater CPU protection with one simple upgrade!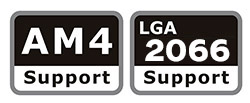 TT RGB PLUS
TT RGB PLUS Ecosystem is the intelligent lighting system for PCs that combines the most advanced addressable LED lighting with Thermaltake's patented TT RGB PLUS Software. TT RGB PLUS ecosystem provides nearly unlimited possibilities for playing with colors, synchronizing lights to games, music, CPU temperatures or other TT RGB PLUS products, including case fans, CPU/VGA waterblocks, AIO CPU coolers, PSUs, LED strips and peripherals. The patented software allows users to change the light modes, colors, speeds, brightness, fan speeds, and even supports AI voice control in iOS and Android devices.
Learn More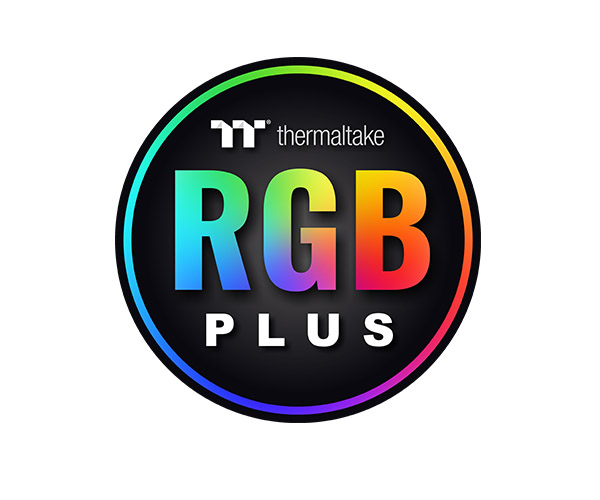 Patented TT RGB PLUS Software & App
Monitor the fan performance, adjust the fan speeds, and customize the lighting effects for Thermaltake Plus RGB liquid cooling products with the patented TT RGB PLUS Software and an exclusively designed mobile app. Choose a function from below and scroll down to read the details.
Taiwan Patent: 105216989
Learn More Download TT RGB Plus Software



*Compatibility:
– For desktop: Requires TT RGB PLUS Software 1.1.5 version or later.
– For iOS: Requires iOS 10.0 or later.
– For Android: Requires Android 6.0.0 or later with screen resolution 1920 x 1080.